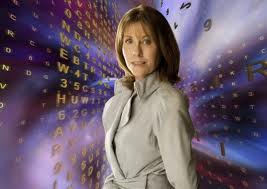 Series 1 of The Sarah Jane Adventures was shown on 1 January 2007 and between 24 September and 19 November 2007
4.Whatever Happened to Sarah Jane?
Maria Jackson moves into Bannerman Road with her newly divorced dad and meets Sarah Jane Smith who lives across the road. She discovers that Sarah Jane has a robot dog and a supercomputer in the wall. She also meets Sarah Jane's adopted son Luke Smith and makes friends with a boy called Clyde Langer.
Elisabeth Sladen as Sarah Jane Smith
Daniel Anthony as Clyde Langer
Alexander Armstrong as the voice of Mr Smith
John Leeson as the voice of K-9
Juliet Cowan as Chrissie Jackson
Joseph Millson as Alan Jackson
Maria Jackson debuts
Luke Smith debuts
Clyde Langer debuts
Mr Smith debuts
Alan Jackson debuts
Chrissie Jackson debuts
Trickster debuts
Mrs Wormwood debuts
Professor Rivers debuts
Park Vale School makes it's first location appearance.
Ad blocker interference detected!
Wikia is a free-to-use site that makes money from advertising. We have a modified experience for viewers using ad blockers

Wikia is not accessible if you've made further modifications. Remove the custom ad blocker rule(s) and the page will load as expected.