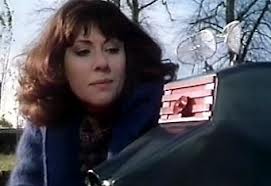 K9 and Company was a proposed television series in the early 1980s. It was intended as a spinoff of Doctor Who . Ultimately only a single pilot episode was produced. It aired on BBC1 as a holiday special in 1981.
The series was to have starred Elisabeth Sladen reprising her role as Third  and Fourth Doctor-companion Sarah Jane Smith , with John Leeson  returning as the voice of K9 or to be more precise, K9 Mark III.
The pilot episode was produced by then-Doctor Who producer, John Nathan-Turner, and is significant for being the first televised spinoff of Doctor Who. It is the precursor to The Sarah Jane Adventures.
Although the pilot did not result in a series, K9 and Company has had a lasting impact on the character of Sarah Jane and the Who franchise. Most significantly, it offered insight into her family history, aspects of which have been used to build her post-TARDIS life in stories across all media. Most Doctor-less Sarah Jane fiction written after 1981 — like The Sarah Jane Adventures and the Big Finish Productions Sarah Jane audios, as well as the 2006 Doctor Who episode School Reunion — use elements first seen in K9 and Company to inform their presentation of the character.
Ad blocker interference detected!
Wikia is a free-to-use site that makes money from advertising. We have a modified experience for viewers using ad blockers

Wikia is not accessible if you've made further modifications. Remove the custom ad blocker rule(s) and the page will load as expected.