John Simm

Born

10 July 1970

portrayed

Notable Work

Life On Mars
John Simm played the Sixth Master in the doctor who.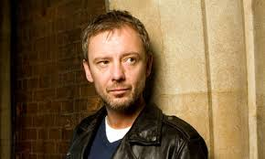 Simm received second billing in the opening credits for both parts of The End of Time, making him the second villain actor in the history of the franchise to be so credited. The first was Eric Roberts, who also played the Master in the 1996 TV movie.
Simm previously appeared in the film Human Traffic and the TV series Spaced, but is probably best known for his role as Sam Tyler (interestingly named after Rose Tyler when the surname Williams was deemed unsuitable) in the BBC drama Life on Mars.
Refrences
Edit
Ad blocker interference detected!
Wikia is a free-to-use site that makes money from advertising. We have a modified experience for viewers using ad blockers

Wikia is not accessible if you've made further modifications. Remove the custom ad blocker rule(s) and the page will load as expected.