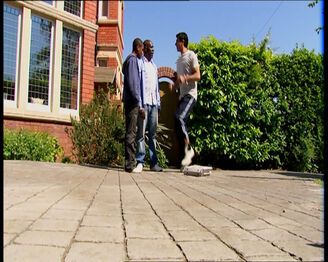 He is the dad of Rani Chandra and the husband of Gita Chandra
Biography
Edit
The Chandra Family moved in on bannerman road in the day of the clown he becomes a head teacher of Park Vale School.
Personality
Edit
Haresh is a Kind and Humourous dad to Rani he is very protective of her he doesn't get along with Clyde much.
Other Information
Edit
To be added.
Behind the Scenes
Edit
To be added.
External Links and References
Edit
Ad blocker interference detected!
Wikia is a free-to-use site that makes money from advertising. We have a modified experience for viewers using ad blockers

Wikia is not accessible if you've made further modifications. Remove the custom ad blocker rule(s) and the page will load as expected.