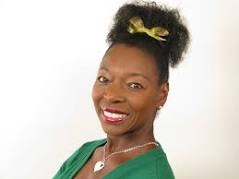 Floella Benjamin, Baroness Benjamin, OBE, DL(born 23 September 1949)is a British actress, author, television presenter, singer, businesswoman and politician. She is known as presenter of children's programmes such as Play School, Play Away and Fast Forward. On 28 June 2010, Lady Benjamin was introduced to the House of Lords as a Life Peer nominated by the Liberal Democrats with the title of Baroness Benjamin, of Beckenham in the County of Kent.
She plays Professor Rivers, (Celeste), in The Sarah Jane Adventures, and loves Sarah Jane, playing with her own lipstick in Sky.
She also appears in the episode The Eternity Trap, where she disappears but is eventually rescued.
Ad blocker interference detected!
Wikia is a free-to-use site that makes money from advertising. We have a modified experience for viewers using ad blockers

Wikia is not accessible if you've made further modifications. Remove the custom ad blocker rule(s) and the page will load as expected.